Sun March 29th, 2020 10:00 AM – 12:05 PM
---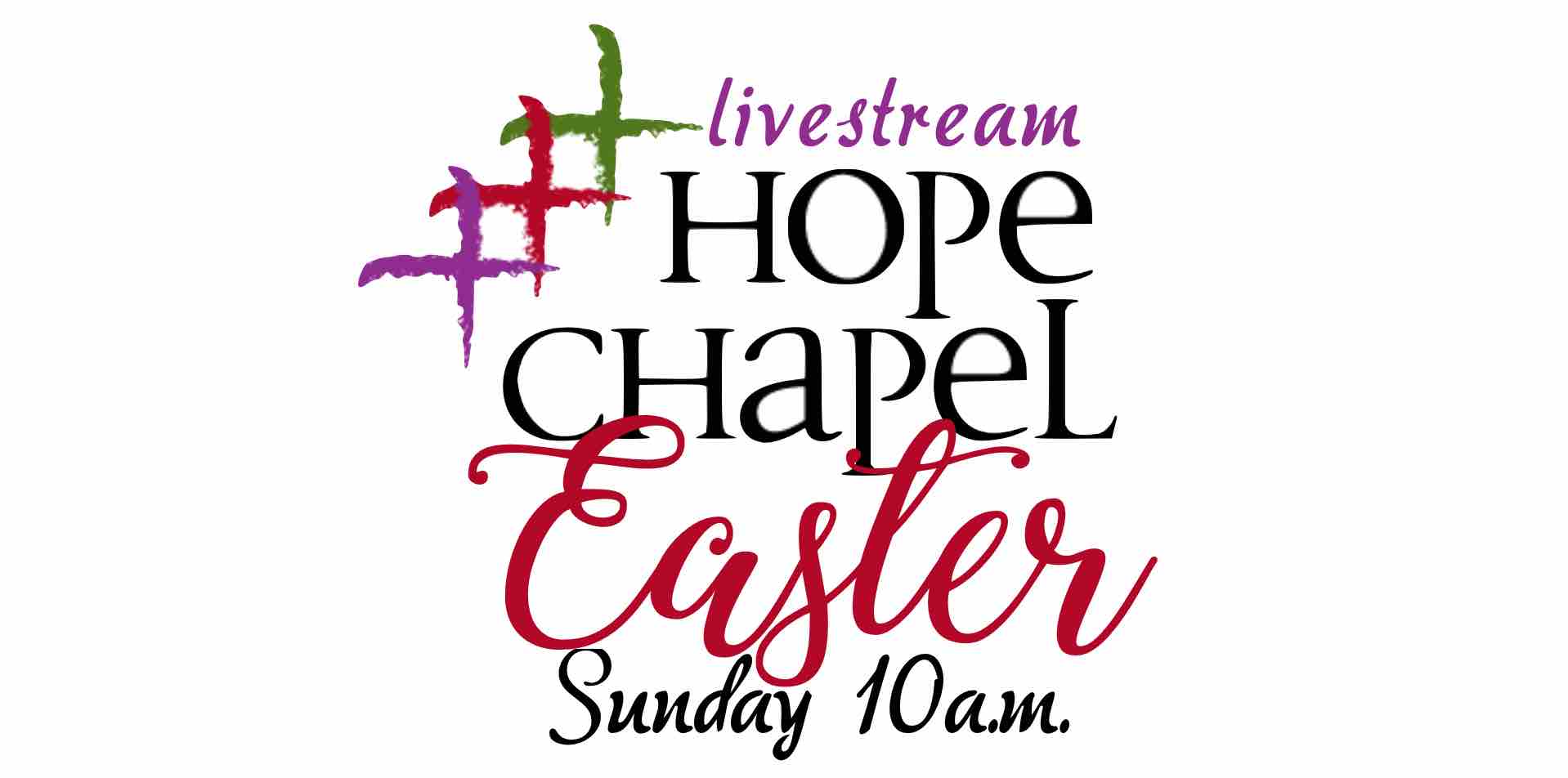 Join us for our livestreaming service with worship (singing) and the Bible explained in a sermon this Sunday at 10:00 AM.
WHY WE CELEBRATE EASTER
"Easter is about how we serve a living Savior, who is still transforming lives today. Easter is not only about His resurrection, but our ability to rise with Him. Easter is about the hope of tomorrow & the gift of everlasting life. Yes indeed, we will celebrate. We'll celebrate what God did for all of us at Calvary.
How? By remembering Him. By loving Him. By worshipping Him. By praising Him. Easter for us is everyday.
Let the celebration begin."
INVITE SOMEONE
Invite someone to the service with you – they'll be home anyway probably. Please feel free to share the link freely. You can also find us weekly by looking for the video marked "Live" on our YouTube home page at  youtube.com/hopechapelatx
DURING COVID -19 LIVESTREAMING
Our Sunday livestream is our primary way to worship during the Covid-19 social distancing while we're out of the building. We see the people of Hope Chapel as the "church" not our building that houses us when we meet. So come be a part of our church.

Check out hope.org for more events happening on Zoom and WebEx weekly also.

To contact church staff, look on our About page.

CalendarFeatured Community Events